Solar lights are an extremely popular way of lighting up an outdoor area. Coming in a huge variety of styles, shapes and colours, the options for solar lighting are truly staggering. But the question remains, are solar lights preferable to traditional types of electrical lighting?
There are a huge array of solar lights on the market, and seeing some of the best solar lights is sure to convince you that these are a great option for both style and function. In this article, we are going to walk you through some of the benefits of using solar lighting, and we are sure you will agree that it is a great option.
What Are The Benefits of Solar Lights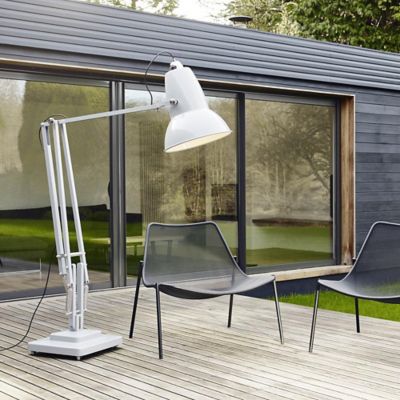 At first glance, you may not think that there are any benefits to using solar lights over any other type of lighting option, but there are many. Let's take a look.
Emissions are lower
When using other forms of energy, the emissions that are being put out into the environment are huge and by using solar lighting, you will be greatly reducing your carbon footprint and helping out the planet.
Longer lasting
Solar powered bulb are much longer lasting that other lighting types. The reason for this is that solar lights more often than not will use an LED bulb which are known to last between 20 and 50 times longer than other bulb types. On top of this, the batteries which are used in solar lighting are much more durable and have a much longer life span.
Less maintenance
Of course, one of the greatest benefits of solar lights is that there is little to no maintenance involved in their use. When using electrical lighting, you are required to turn it on and off whenever you wish to use it but with solar lights, you simply turn them on and let nature take its course. In addition to this, with the longer lasting bulbs and batteries, the time and effort you will spend changing these things is massively reduced.
Save money
Coupled with the longer life span of these products, users will notice how much less money they spend. Financial benefit will also be gained due to the elimination of electricity, which of course can be costly when run for long periods of time.
Low Cost of Installation
In this modern era where smart bulbs and home lighting systems are becoming increasingly popular, the cost of lighting is skyrocketing. However, solar lighting is known to be low cost when it comes to installation, and this, coupled with the low maintenance cost makes solar lights healthy for your finances.
What Are Solar Lights Used For?
As we mentioned, solar lights are often used in outdoor spaces as this is where they will gain the most power boost from their generator - the sun. However, it is possible to place a solar light within an indoor location where direct sunlight will be given, for example in an open doorway or window which is in direct line of the sun. Let's look at some of the reasons why people are opting for solar lights.
Solar lights can be used in sheds and outbuildings.
They are great as a desk light, for areas where low lighting is going to be beneficial.
Solar lights are used in parking lots.
Solar lights can be used to illuminate signs.
Some traffic lights are solar powered.
Lights which are used in situations such as camping and outdoor activities are often solar powered.
Solar lights are used as wall lighting in dark areas such as alley ways.
Decking lights and decorative garden lights are often solar powered.
Flood lights are frequently solar powered.
Many people opt to use solar lights as lighting for an outdoor water feature or pond.
Solar lights are often used on driveways to illuminate them for arriving cars during dark hours.
Many people opt for a solar powered light to illuminate their porch for late night homecomings.
Conclusion
It is clear that solar lights are becoming more and more popular and there are plenty of reasons for this. With the advantage of this form of lighting being extremely cost effective, many people are choosing it as a more thrifty alternative. On top of this, solar lights provide many other benefits and can be applied to a multitude of uses.